Not listed in any specific order, here are just a few quick and affordable ideas to bring your dining room into this century.
 Number Ten-
Look at your table.  Do you like it?  Is it worth keeping? If you are not ready to buy a new table now, how about just decorating the one you have?  If you really do not like to look at, purchase a beautiful fabric tablecloth to cover it.Unlike your mom's old vinyl tablecloths, today there are some really pretty ones out there: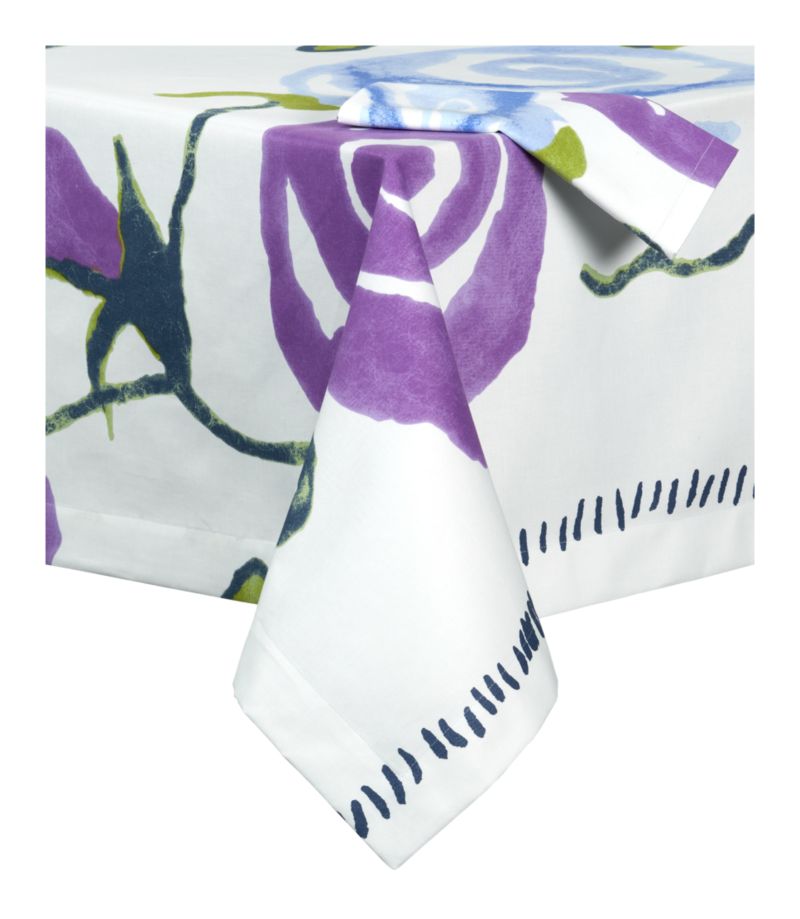 And Macy's: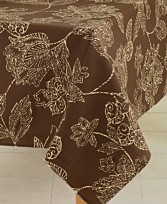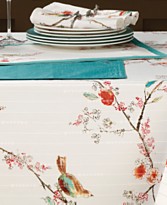 A more modern look would be to use runners.  One long one down the length of table, or two or three placed sideways across the table:
Rachel Ashwell.
Paula Deen
Number Nine:
Do you still have that outdated brass chandelier hanging?
You can see how to update here by spray painting. Or, if you have not looked for lighting lately, there is a wide, affordable selection at Lowe's and Lamps Plus for example.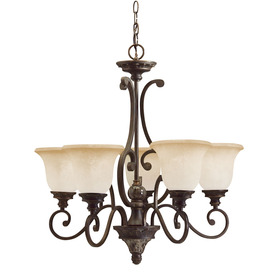 The above chandelier can be found at Lowe's for only $168.00.  Think of how pretty your room can be with beautiful lighting!   A great focal point spot.
Number Eight:
Rugs. Do you have a rug in the dining room?  Maybe it can be taken out for a new look.  Or if you still love it, pull one of the colors out of rug to use as inspiration in choosing a paint color.
Cathy Kincaid
Number Seven:
Window Treatments!  Step back and take a good look at them.  Are they blocking your outdoor view?  Are they older than 8 years old?  If you are not happy with them- take them down!  Open windows will always look stylish, fresh and happy!  If you can afford new custom curtains, go for it!  Fabrics are just beautiful out there. Or if you want to diy, hanging a black iron window rod close to ceiling and hang full panels down each side of window. Just try something new if you are not happy with them. 
Fern Santini
Number Six:
Hanging Artwork the correct way.  My favorite dining rooms I see that really make an impression is when a large print is used on one wall.
Jamie Drake
If you have a set of two or more pictures, bring them closer together!  Just about 2-3 inches apart is perfect.  They will make a much bigger impact all together, rather than spacing far apart trying to fill the whole wall.  And the dining room is one of my favorite places to use mirrors.  Great way to add sparkle and shine to the space.
                                                         Darryl Carter
So, I will see you back here in a few days and continue the list with ideas for quick, affordable updates for your dining room.
Comments?
If you need help updating your home, contact me today!
Share on Facebook