If you have been following my writing for a while now, you would know how much I love to use mirrors in my decorating.
ALESSANDRA BRANCA
Vincente Wolf
Mirrors are one of the most versatile decorative accessories you can add to your home. Whether you are using mirrors to check your reflection or simply to add flair to your home decor, today you can find so many styles at great prices.  Mirrors are one of those perfect accessories where you can really get a bang for your buck.
Suzanne Tucker
One way I love to use mirrors is when I want to move light into a dark corner of a room.  A mirror can reflect the light from a window or light fixture into a place that was previously filled with shadows.
A decorative wall mirror above a console table becomes almost like another light source when a table lamp is placed in front of it; the amount of light will double as will the beauty of your interior decor.
 For a romantic effect, try placing candles in front of a mirror or hanging mirrored wall sconces.
As you know, mirrors are excellent tools for making a small room feel larger. The reflection gives the illusion of an extended room.
Meg Braff
Paolo Moschino
Have you ever tried putting a small framed mirror on a bookshelf?
Another creative idea decorating with mirrors is to use framed mirrors as serving trays!  When you place a framed mirror on an ottoman, it becomes an instant coffee table top. Just make sure you choose mirrors with sturdy enough backs!
Using  mirrors under centerpieces gives your  table setting that extra sparkle.  And now you can purchase chargers in an elegant mirror design that will bring interest and uniqueness to your dining table.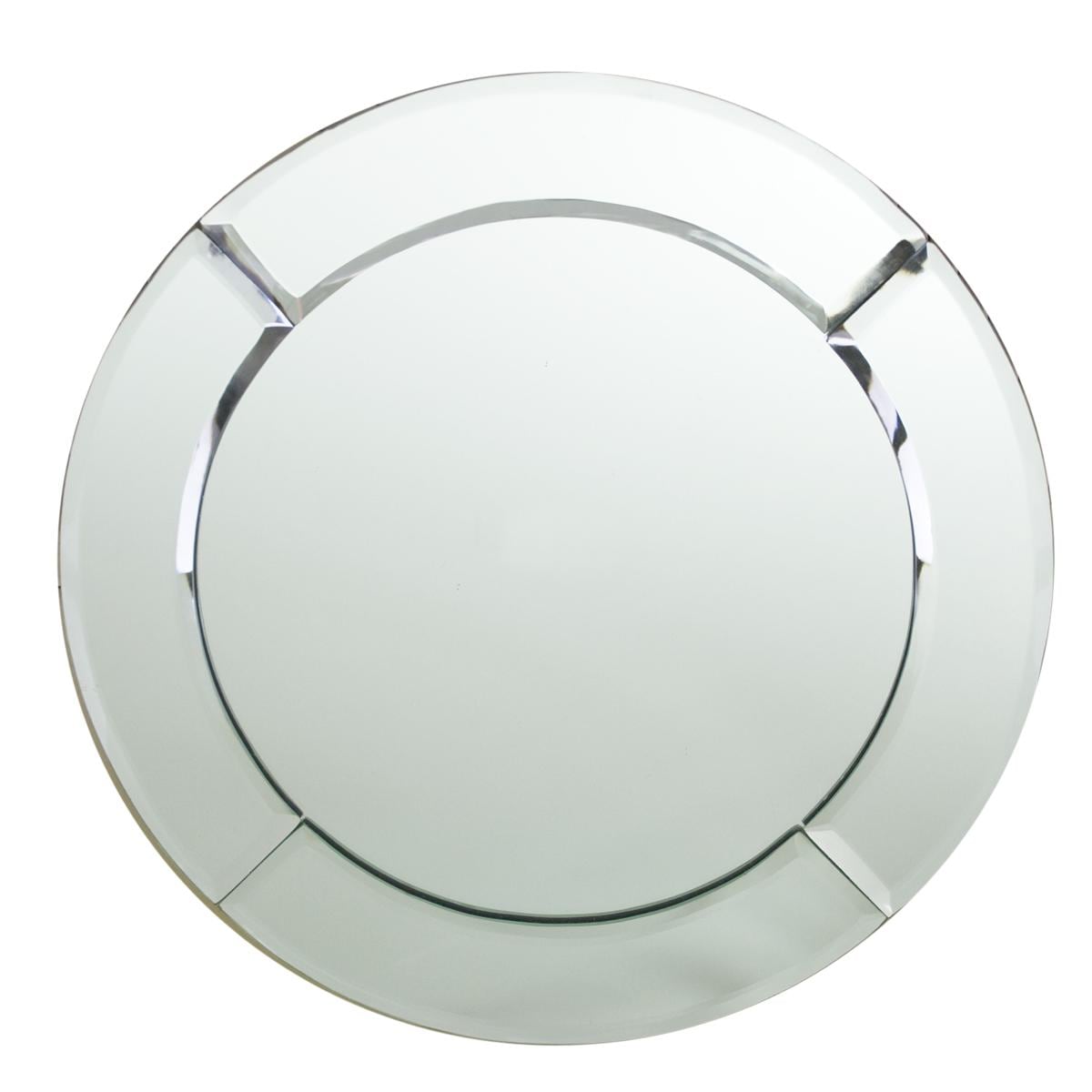 My favorite places to find mirrors?  LampsPlus is usually my first online stop because of their large selection and free shipping.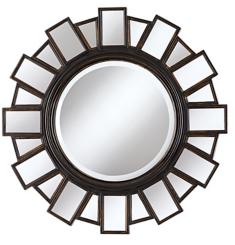 Just love this mirror!
Overstock is another favorite of mine because of their wide selection and $2.95 shipping.
 Just gorgeous!!
Don't you think mirrors are just the greatest accessories??  Where do you find your favorite mirrors? Comments?
If you need help decorating your home, contact me today!
Other topics you might enjoy:
East Decorating With My Favorite Books
The Best Accessories- Mirrors!
Making You Room Feel Cozy and Warm
Share on Facebook