A lot of people write and ask me about mixing undertones in a room and which beige undertones work well together in a room to create that unified, cohesive 'pulled together' look.
Here is a letter I wanted to share with you regarding this confusion that I received from a designer friend who wrote, "What are the combinations that you DO want to put together? For instance, one client I have right now has a very orangey-wood furniture in her dining room.
The pink beiges look terrible with it. So I know they're wrong. But when you have orangey or yellow colors, you're supposed to use yellow undertones?
I.e. are you supposed to match the undertones in the different elements in the room?
What about the complement – in this case, the nearest thing to a complement of the orangey color would be green. So would green undertones work with it?"
I know it can be confusing so I wanted to give you a few simple guidelines that I use when working with mixing beige undertones.
Rule # 1- Beige has either pink/red, green, yellow or orange undertones. As I explained in this post here, the best advice I can give you when trying to determine an undertone of a color is to compare them together. Put your beige samples right up next to each other to help you see the differences between them.
Pink/Red Undertones                                                                                                                       Huntington Beige Green Undertones
Yellow undertones                                                                                                                                 Boardwalk – Orange Undertones
Rule # 2- When you are working with beige undertones- keep it in the beige family. Do not worry about the complement color or the color undertones of other colors such as gray, green or blue. This is something that seems to confuse people. Just think of the undertones of the beige you are working with.
Rule # 3- Know which undertones to mix to create a unified room. To create the best put together, coordinated look when mixing undertones is to keep the red undertones with red undertones, yellow with yellow, green with green and orange with orange undertones.
So my answer in deciding which wall color would work best, was for her to first look for the dominating beige undertone in the room, which in her case was the very orangey-wood furniture: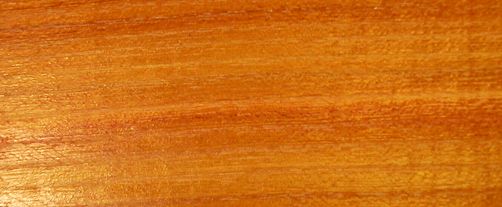 Then pull out your orangey beige color samples which will give this room that complete, harmonious look by keeping the orange undertone of the walls together with the strong orange undertones of the existing furniture.
BM Golden Mist Orange Undertones
Just remember to use the same beige undertones throughout the room to avoid mixing the wrong undertones together.
Hope this helps you understand those tricky beige undertones a little better. Thoughts?
If you need help selecting paint colors for your home, contact me today.
Similar Topics:
Updating Your Chocolate Brown Furnishings
Another Color Option For Pinky-Beige
Are Greige & Taupe the Same Color?
Share on Facebook