Continuing on our adventure with the White Kitchen Redesign project, here and here, my client Lorraine and I decided our next step would be to begin to look at flooring.
She knew she wanted to get rid of the old linoleum (thank goodness), and she also knew she wanted wood floors which would be continued from the entryway in through the kitchen. But of course, she did not want to spend a lot of money.  I had heard good things about the new laminate flooring, so I researched the wood/laminate options and this is what I found:
 
Prefinished Engineered
Hardwood Floor

Laminate Floor

Visual Appearance

excellent

good

Scratch Resistance

good4

very good

Stain Resistance

fair1

excellent

Fade Resistance

fair2

excellent

Impact Resistance

good

excellent

Ease of Maintenance

good

very good

Moisture Resistance

fair

good

Ease of Repair

good

poor

Can floor be refinished?

yes (not acrylic impregnated)

no

Install over concrete slab

if glue or float

yes, floating

Manufacturer's Warranty

good

good

Installation Methods

glue, staple, float

some pre-glued
glueless, floating

Easy To Install (DIY)

glueless floating – yes
staple-down – maybe
glue-down – messy

Yes

Life expectancy of floor (in years)

25+3

< 20
some hardwood flooring factory finishes have very good stain resistance
some wood stains when exposed to direct UV sunlight may change color more than others
Quality hardwood floors can last for a lifetime with proper care & refinishing
Some UV-cured urethane finishes have aluminum oxide crystals embedded in the finish and are extremely durable
Resource- Floor Facts.com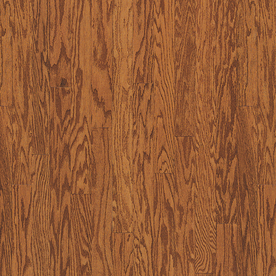 Can you tell the difference?  Natural Oak Laminate is on the left.  Solid Oak Hardwood is on the right.
One important factor they left off of this comparison chart- price.  I checked quite a few sources and found the same results- hardwood flooring is two to three times more expensive. 
So what did Lorraine decide on?  She is planning to sell her home in about five years so she is trying to get the home ready for resale. Plus, a big factor in her decision was pricing.  She decided she would go with the laminate flooring, in a medium finish which will work well with her existing furnishings as well as her new cabinets and new counter tops.  It will look beautiful!   Comments?  Questions?  Advice?
If you need help with your decorating dilemma, call 401.765.7999, or write me @ kellybernierdesigns.com
Share on Facebook